How To: Look Put-Together At All Times
July 10, 2017
Hi guys! Today's video reveals all the secrets of how to maintain your wardrobe so you look put-together at all times - even if your hair is a mess and you don't have make up on! These tricks are super easy to implement into your every day life, and you probably already do some!!

TRICK #1 - Use Proper Hangers:
Investing in good hangers is an purchase you'll never regret. How the clothes rest is pretty important for maintaining the look and longevity of the clothing item. I use black velvet hangers from Amazon (found here). And no, they don't shed onto the clothing at all. I am so in love with these because 1) they are black, 2) they are super thin, 3) they feel quality, 4) they keep my clothes on the hangers! It is so annoying to hang a shirt on a hanger, only for the shirt to slide right off. So, for a matter of piece of mind AND to keep unwanted kinks in your clothes, invest in some good hangers. Other hanger options here and here.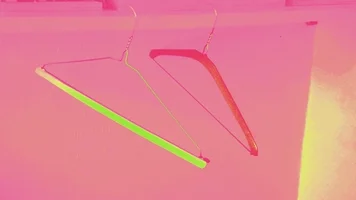 TRICK #2 - Be Wrinkle Free!
Wrinkles on clothes are not attractive. They look lazy and messy - which is the opposite of the look we're going for here. But, a lot of my clothing items only allow for "cool iron", which realistically, does not ever get the wrinkles out. So, using a steamer is a much better option than an iron because it is faster and can de-wrinkle just about any fabric! My favorite steamer is super affordable and incredibly easy to use. It's called My Little Steamer Deluxe by Joy Mangano. They even make a travel size so you can stay looking fresh on vacation too! Do you remember that scene in Forgetting Sarah Marshall when they tell Peter to iron his t-shirts?? (I love that movie, btw). Well, they have a point! You look soooooo much better when your shirts are pressed (or steamed). Try it!
TRICK #3 - Use Smell Goods
Everyone likes to smell good and this is by far the easiest trick to pull off. Just add some scented beads to your laundry and put these beads in your closet. Done and done.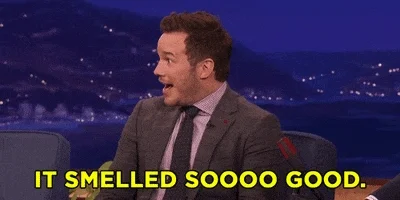 TRICK #4 - Use a Lint Roller
Can you think of a single person who looks put-together that has lint on their clothes???? No, I'm sure you can't. Lint doesn't magically go away just because you have your shiz together either.... you gotta roll it away!! Make it a habit to lint roll your clothes before putting them away and do a check before walking out the door. You'll thank me... Lint rollers are found at every store but you can also get them here or here.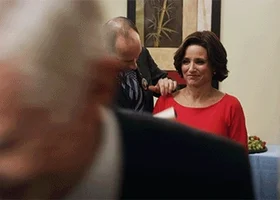 TRICK #5 - Comb Your Pills
Do your clothes look like you ran fingernails down the fabric and left them for dead? Well, they made a remedy for that! It's called a pill comb and I firmly believe everyone should have one. Side note - I hate pills so much now that I actually try to avoid buying clothes that will pill. But, it is nice to know that if it happens (because it will happen to everyone) I have a way to rid myself of the dreaded pills that haunt my closet. The one I use and recommend can be found here. Other recommendations here (fancy one) and here.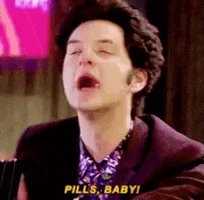 BONUS TRICK - Don't Get Stressed
This is a lot to take in, I realize. So start small and try to do these things in advance!!! Don't wait until you need to look fresh to make your clothes look fresh. Make it part of your laundry routine. The more effort you put into yourself, the more people will recognize the effort!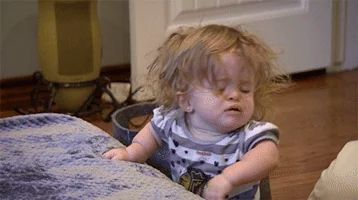 All opinions are my own and no products mentioned were paid or sponsored.
Let's be friends!
~ INSTAGRAM:
http://instagram.com/runway_rampage
~ PINTEREST:
https://www.pinterest.com/rampageontherunway
~Business Inquiries: rampageontherunway@gmail.com